Hello,
My SuiteCRM stack is:
Operating System: Windows Server 2019 Std 1809 (latest updates)
Web Server: Apache 2.4.54 (Win64)
PHP: 8.0.23
Database: MariaDB 10.4.25
HTTPS (self-signed)
SuiteCRM: 8.2.0
While working with SuiteCRM, I get errors of type: Invalid CSRF token. It is a POST 403 graphql problem according to the browser's tools. Network scanning reveals that Requested Cookie is NOT the one that Response sends back! Log file more or less say the same:
[prod.log]:
request.ERROR: Uncaught PHP Exception Symfony\Component\HttpKernel\Exception\AccessDeniedHttpException: "Invalid CSRF token" at C:\xampp\htdocs
Upon browser refreshing a couple of times, everything is ok until next time.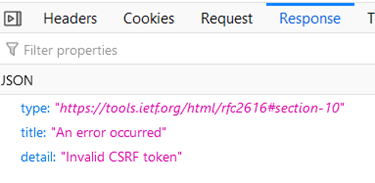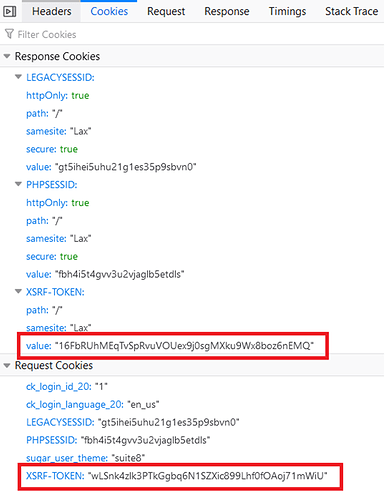 Any ideas?
Thank you in advance,
George