Hello All,
I'm trying to arrange order of subpanels coming in the detail view of accounts module.
Please check the screen shot below of what i have right now.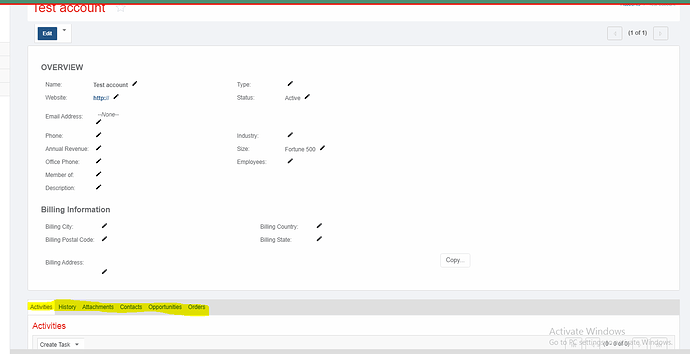 I want those subpanels to come in the order below
Contacts , Orders , Opportunity , Attachment , Activities, History
I have checked in the admin/studio but didn't find any way to give order.
Please help me
Thanks in advance