I am using suiteCRM Version 7.12.5
I created a custom module and I am using it with a workflow, the module has a checkbox field (boolean) that the workflow has to update once it has run. the workflow must send an email and then set the check field so that next time that record does not meet the conditions and therefore the email is sent only once.
The workflow is executed because the email is sent, but for some reason it is not updating the field.
these are the conditions that are set in the workflow for the actions to execute:


Ant this are the actions that are to be executed by the workflow: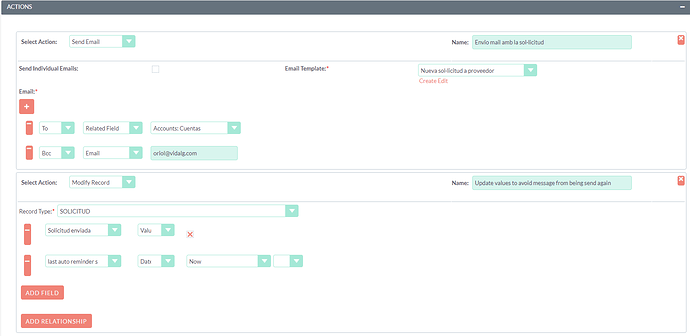 The strange thing is that the email is sent but the SOLICITUD does not get the values updated.
Any suggestions on what could be the issue here?