Dear Friends,
I created a campaign and set up it correctly as per my knowledge. Diagnostics shows everything fine there. Schedulers are running. I was expecting to see some 'sent emails' after 1:15, but finding nothing.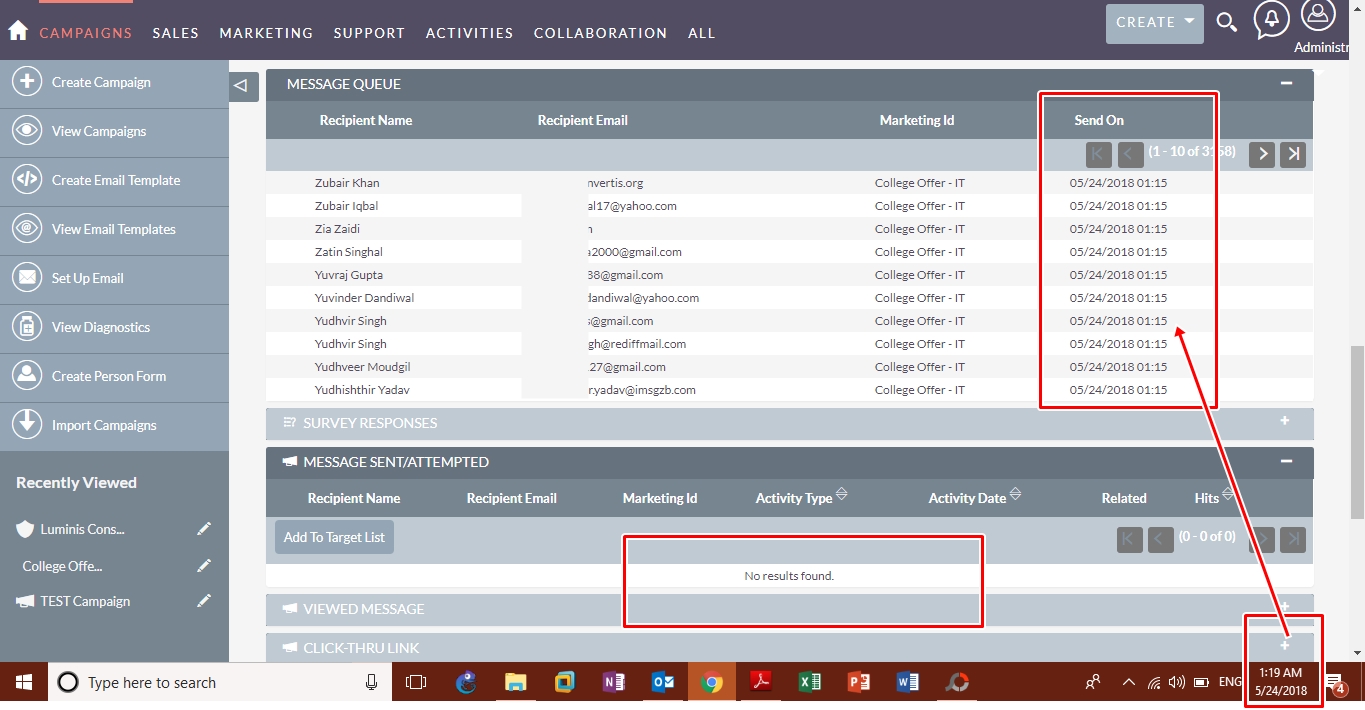 There is nothing in suitecrm.log !
Can you throw some light on – why emails are not being sent?
Kindly guide.
With thanks,
RK