So my idea was to create three different forms and then associate each form with its own campaign/target list so we could clearly see the difference between what people has signed up for (and later of course be able to email them). I've done all these steps and tested too and here is the kicker: When you submit your contact data it is sent to the target list and associated with the campaign, but if you go directly to the specific target list it displays zero records even thought there is one test record there.
In Targets:


The target record itself:

The specific associated "Target list" itself: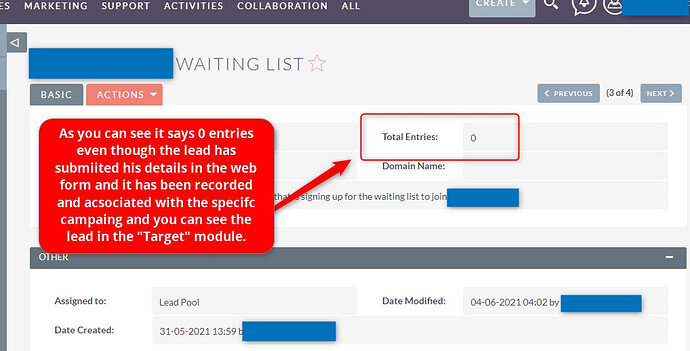 Is this normal behavior that submitted data isn't recorded in the target list like this or am I massing something?
I have chosen default mode for the campaigns also and that it is no email based campaign. We are just now for the moment interested in collecting leads. When we want to send to each list we will just export and then import the targets into email campaigns instead. That was the idea at least.
Thanks in advance for the help.
Kind regards
PowerQuest