Hello all,
We have recently changed the domain for our SuiteCRM installation and found out that when we send an email campaign, the 'URL for Campaign Message' in our campaign tracker links are still pointing to the old domain.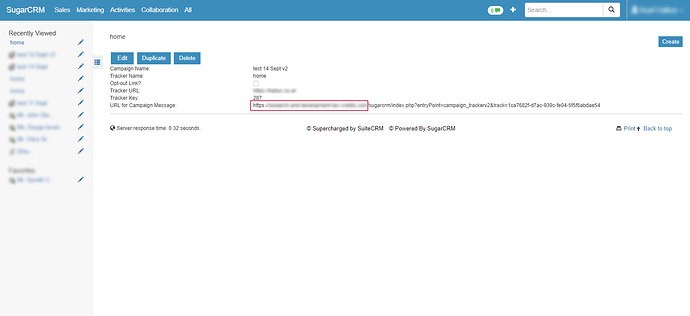 We have changed 'site_url' in the config file and we also updated the .httaccess file to reflect the new domain but the problem still persists.
Any advice on how to resolve this would be much appreciated.
Thanks, best wishes, Asaf!