Pretty much as the subject title says. It just "hangs" there with the indicator. But it just takes forever and never completes.
I did test and deleted the older upgrade package (v.7.13) and then downloaded that. It just took a few seconds and then it was uploaded and applied ready for upgrade.
But however for the SuiteCRM-8.2.2-7.12-migration.zip not much so.
So we can confirm that uploading in itself seems to be working, right?
I did increase the PHP settings values also to 300 seconds and 150 mb allowed upload as it will take a bit longer to upload the 133 MB zip package.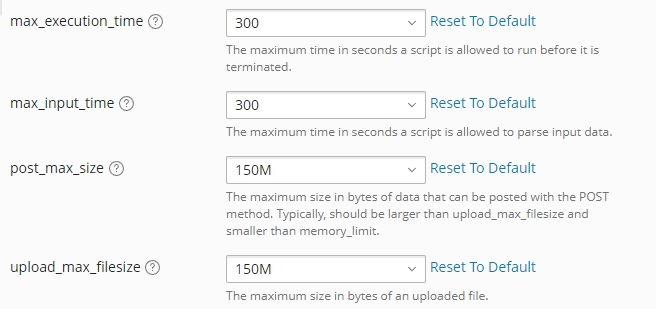 But no cigar…

Any ideas?

Thanks in advance!