Hello guys, first of all thanks for your collaboration in this project, now I have this next question:
My system:
Ubuntu 12.04.5 LTS
PHP 5.3.10-1ubuntu3.15 with Suhosin-Patch (cli) (built: Oct 29 2014 12:19:04)
Zend Engine v2.3.0, Copyright © 1998-2012 Zend Technologies
MySQL Ver 5.5.41-0ubuntu0.12.04.1 for debian-linux-gnu on x86_64 ((Ubuntu))
Apache/2.2.22 (Ubuntu)
SuiteCRM Version 7.1.5 Sugar Version 6.5.20 (Build 1001)
FireFox 35.0.1
The thing is that for a long time SugarCRM had something weird with the way that handles Tasks in the Calendar, unlike Meetings and Calls the duration of the tasks is not using all the rows according to the time of duration of the task. I don't think that this is correct and i'm hoping that you guys can make an upgrade in that matter to SuiteCRM. I'm attaching a ScreenShot so you can tell what I'm talking about.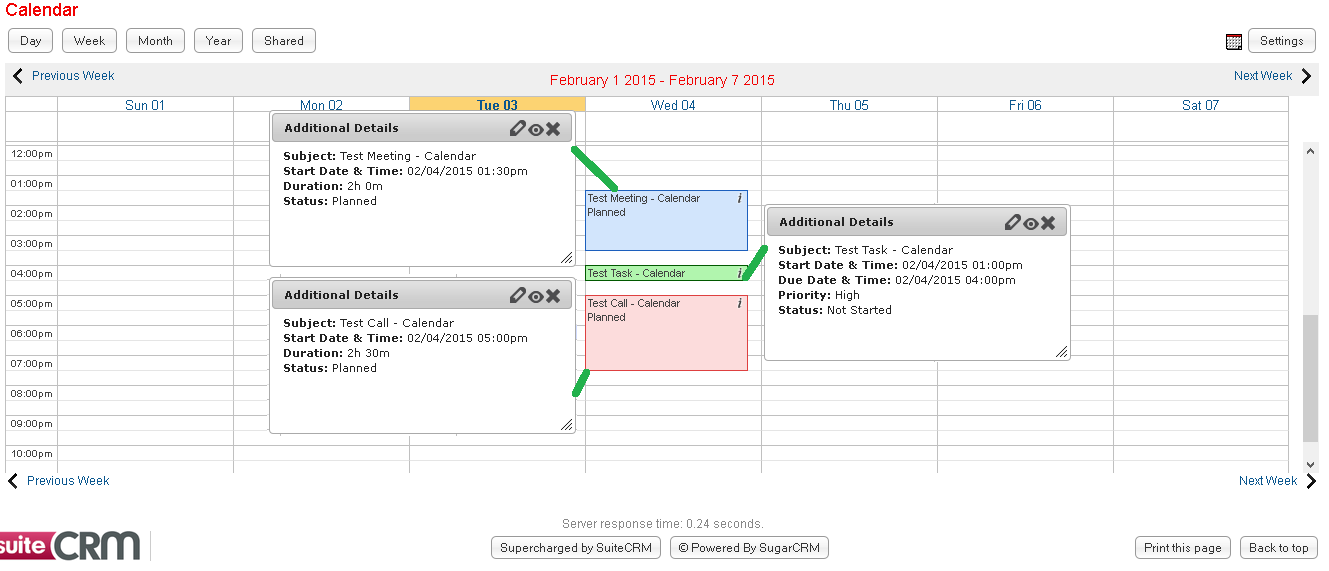 Best Regards
Mikebeck