Hello,
i setted up successful a Survey and everything works fine.
I can answer the Survey after clicking on the Link and a new Response is shown under the Survey.
When i click on the Response of that survey, i only can see some meta data of the response, but not the Answers of the Survey like its show on this screenshot in the documentation of the survey module: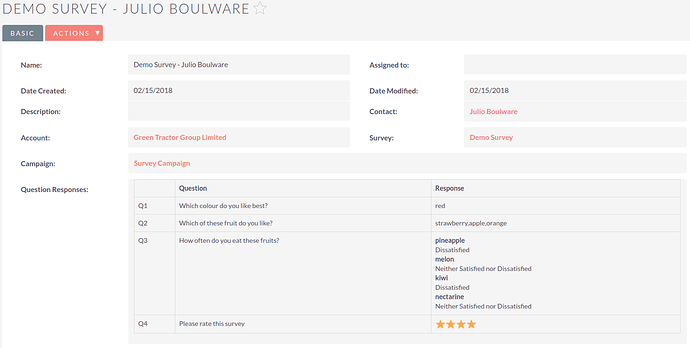 Me Screen looks like this: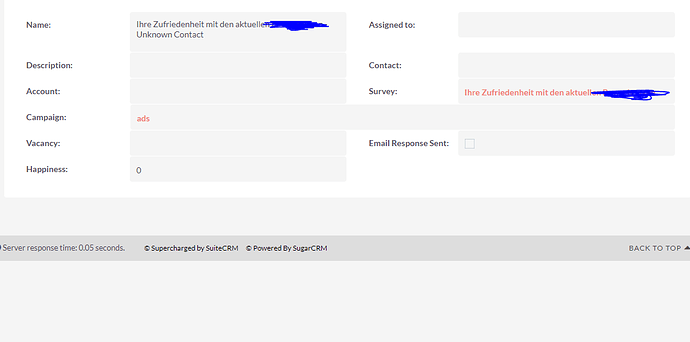 I am just sending the plain survey link top the respondent and do the field mapping to account, contact etc. later manually.
Can anyone give me an idea how i can get this working?
My SuiteCRM Version is: Version 7.11.13
Thanks a lot.