Hello All,
I am upgrading the instance from 7.13.1 to 7.14, after uploading the patch upgrade from the upgrade wizard it shows a 500 Internal server error. Attached is the screenshot for the reference.
.Made changes in the php.ini file (max_input_time, upload_max_size).
.PHP version - 8.0
.IIS - 10
.Sql server -2019
Pls, need your suggestion to fix this.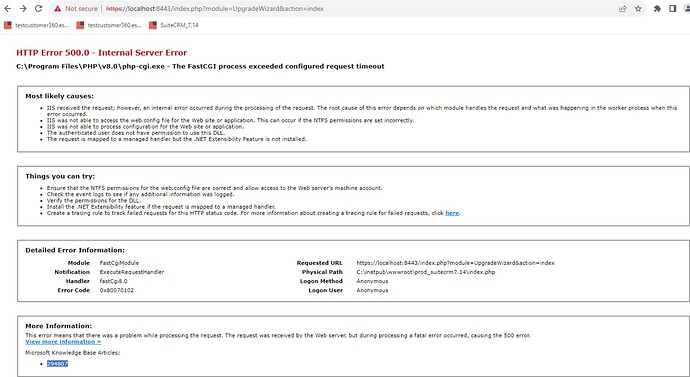 Thanks in Advance.