Deb10 buster,
PHP = 8.2
MariaDB 10.6
Version 8.4.0
So i have created a custom module in the module builder.
This module is "Telephone Calls" as the standard "calls" module is far more advanced for what i need and using the standard calls function causes me a number of issues across other modules - so i bit the bullet and created a custom module.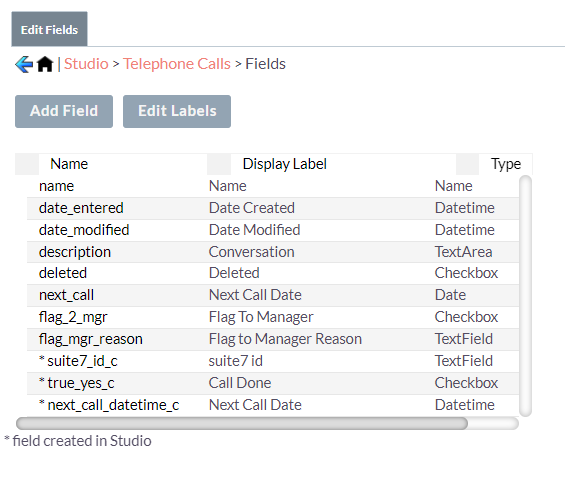 All i need to capture in this custom module are the following fields.
"Date Created" - made by default
"Description" - made by default
"suite7id" - made by me to facilitate data migration from 7 > 8.4
"true_yes_c" - made by me to flag if call is done or not to facilitate workflow processes
"next_call_datettime_c" - made by me to indicate the next call date (workflow created based on this field to create an 'activity' to call the person on Date X Time X
"next_call_datetime_c" is giving me no end of trouble - when i am inputting data into this field i can't see any values being written back to the database.
When i'm looking at the UPDATE & INSERT queries in the logs after activating debug mode - a NULL value is being passed - rather than the value I've selected on the screen before and hitting "Save"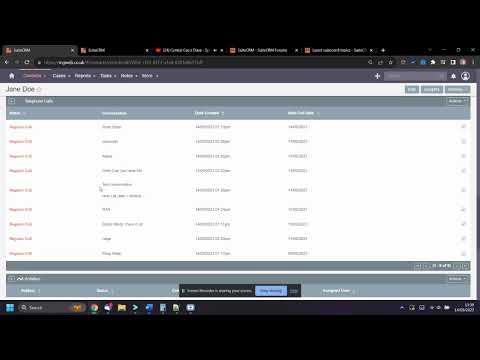 Actual behavior - shows creation of the Telephone Call record, inserting of data, saving record & suite logs showing that the UPDATE or INSERT query is passing NULL
Expected behavior = insert values, press save, values passed to DB & present on record.
What i am trying to do is get the "next_call_datetime_c" field create a 'Task' in the parent record of the next call date as a start date via workflow functions - using the standard date field doesn't work as there isn't a time element in this data selection so it won't create a start or due date as there is no time element

I need a datettime value to pass through into the same field (Start/Due Dates in Tasks)
What can i do?