Hello SuiteCRM Community,
I hope everyone is doing well. I'm encountering an issue with error messages related to date fields when attempting to filter data in certain modules. For example, in the 'Calls' module, when I try to apply filters directly, I receive error messages that seem to be related to the 'Start Date' and 'End Date' fields, which are of date type. Strangely, when I click on either of these fields, there is no date format selection available (such as a calendar picker).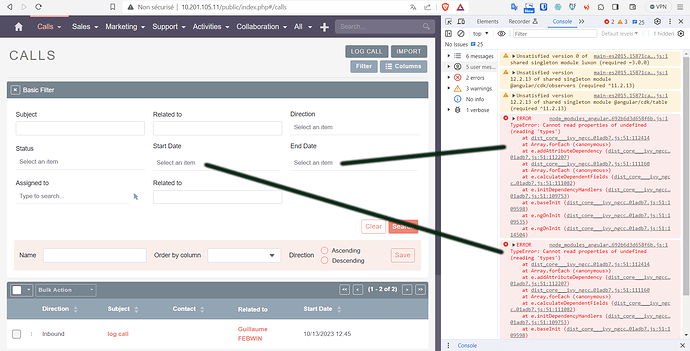 Has anyone encountered this issue before and can provide guidance on how to resolve it? Alternatively, I'm looking for information on where I can find and possibly modify the code responsible for these filter fields.
If anyone has insights into how to fix this error or can point me in the right direction to modify the code for the filter fields, I would greatly appreciate your assistance.
Thank you in advance for your support and expertise.