SuiteCRM 8.1.2 Process Workflow Tasks is not running.
I checked the admin >> scheduler >> Process Workflow Tasks and shows
"Status": Active
"Last Successful Run": NEVER
I ran this command taken from the admin >> scheduler:
$ sudo crontab -e -u username
… and then added the following line to the crontab file:
cd /path-to/legacy; php -f cron.php > /dev/null 2>&1

but still the Process Workflow Tasks, last successful Run, shows as NEVER.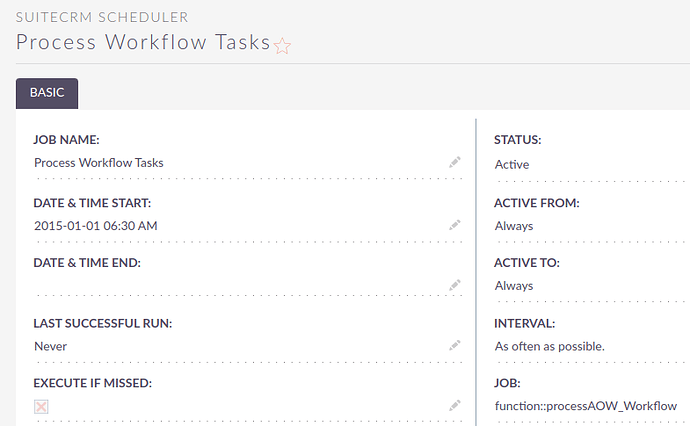 I also read this article:
I checked the other schedulers in admin >> scheduler and none of them have ever run.
Do you have any suggestions?
Thanks in advance.