Hi,
i have installed suitecrm 7.6.4 on a hosted linux eviroment (PHP 5.6).
No errors occur at installation process.
After the first login the dashboard, and all other sites, look like the one on the attached screenshot.
Whats wrong with my installation?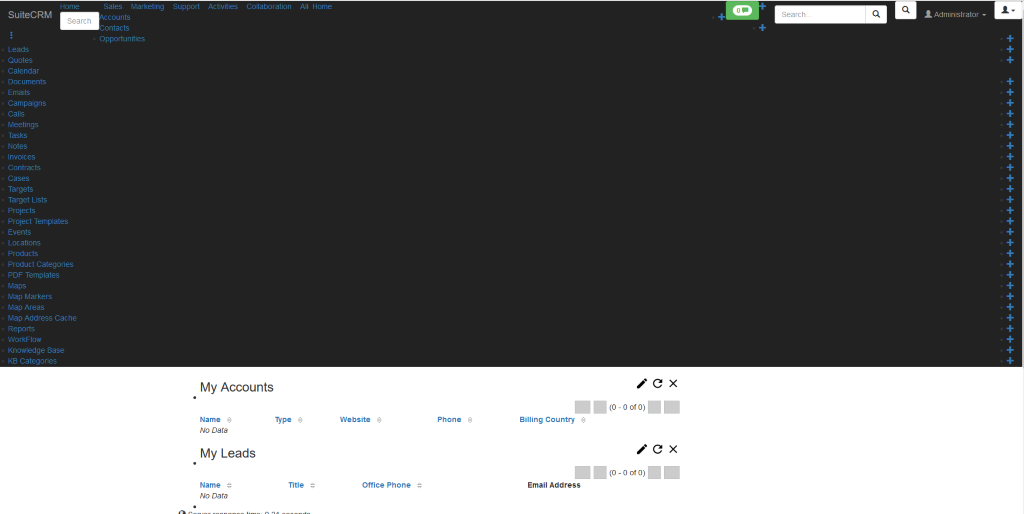 /edit
last entries from install.log:
last entries from sugarcrm.log:
suitecrm.log has no entries.