Hi I need help,
after the installation suitecrm, home view is very small like screenshot below


Regards.
I've seen that happen when one of the several network requests fails.
This basically means that SuiteCRM was not able to get all the data it needs from the server and so you are getting a broken page.
You probably need to reconfigure something server side I suggest you start by opening your browser's web console (network tab), refresh the page and see if you can find a failed request.
Hi @pgr ,
Thank you for your response, this is a screen shoot.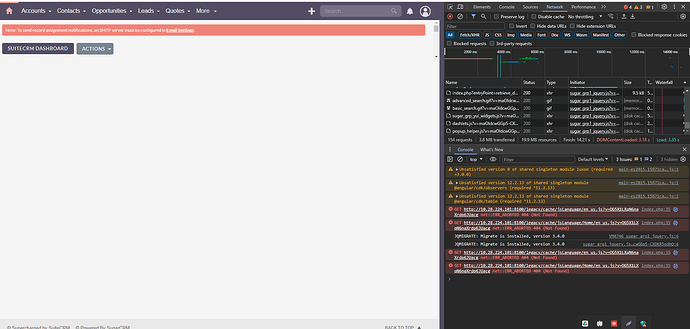 Do you see any request where the status is not "200"?
I don't know, but I don't think you should be seeing the word "legacy" in those URLs. You could have to check your .htacess files, your mod_rewrite (have you set up mod_rewrite at all?)