Hi @all and thanks for the confirmation.
Trying to set up the mail sending. As we have a "+" sign in our company name I would like to have that in the "from" name. However, the sent mails don't have the + in the header, see screenshot.
Anyone a clue how I could configure that?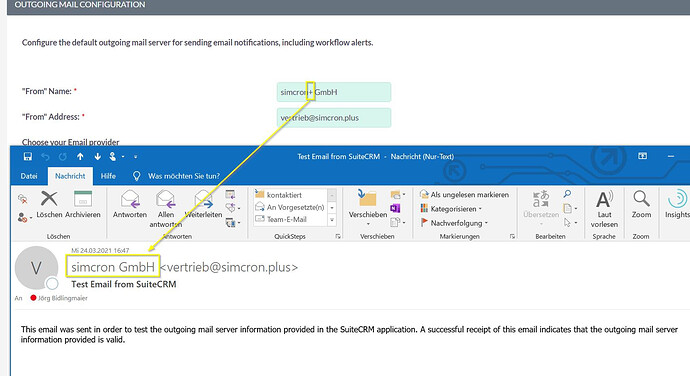 Thanks
jörge