Hello everyone.
I'm using suiteCrm version 7.11.18, and I'm having a problem with search results in the "calls" module.
The default list of all calls works fine. The problem occurs when I add filters to the search. For example if I choose to only search for calls assigned to me. The search works and shows me a first page of results. But when I click on the "next page" button I have no more results and an error message is displayed: "No results found… Perhaps change your search criteria and try again?" while in the previous page of my first results I had several pages of results.
Same problem with quick filter or advanced filter.
The next (or previous) page button works fine on the default list without any filters.
Do you have any idea what could be the problem ? Or any idea what and where to check?
Thank for your help. have a nice day

First page results :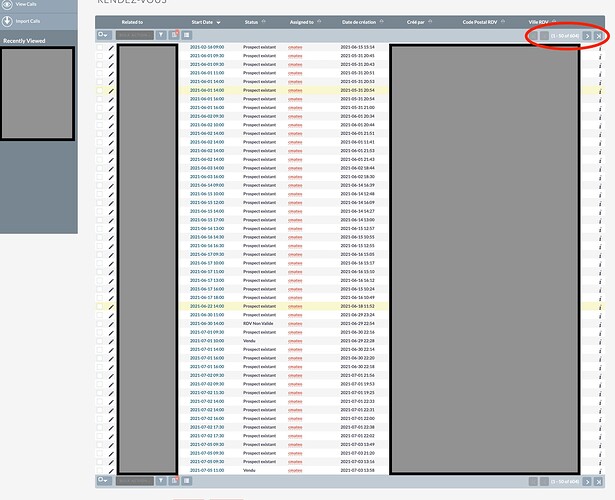 Capture after click on next page button :