Can you help to show Pie chart properly. I am not able to fetch exact details which i want to show in pie chart.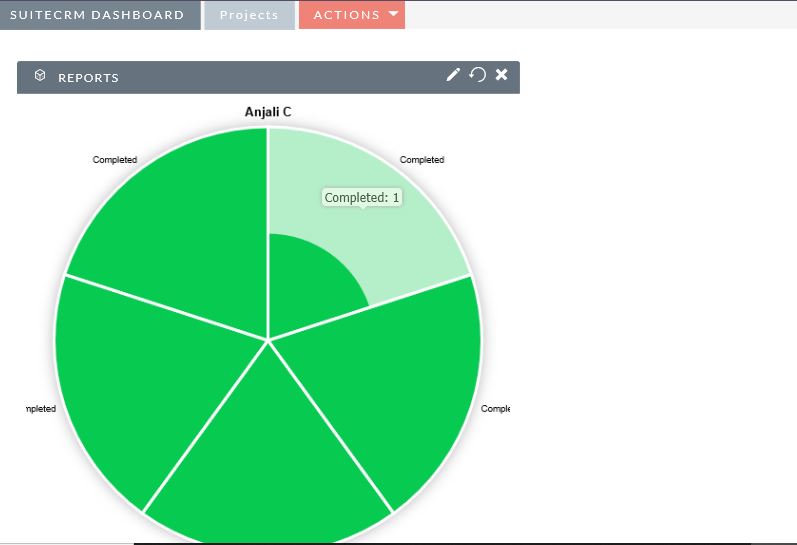 Currently it is showing that, one by one status data. I want to see data of all status in this pie chart. Example
Completed - 4
Inprogress- 2
POC Started- 2
Demo Pending - 1
Then this pie chart should be divided in 4 parts and it should show 4 status -
Any help ?