Hi,
I was using SuiteCRM 7.10 where the pagination in global search is applied w.r.t modules.
But later on, I upgraded the SuiteCRM from 7.10 to 7.12.8 and realized that the behavior of pagination in global has changed and the pagination is applied to records regardless of modules as per the view.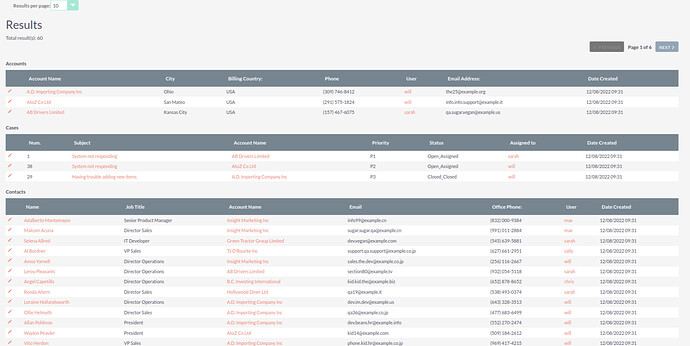 But still, the pagination is not working even in the fresh SuiteCRM instance 7.12.8 and it shows all records on one page.
So I need help to fix this issue.
Thanks in advance.