New feature available for developers : installation wizard now runs in your own language
Note: not merged yet so only available for testers.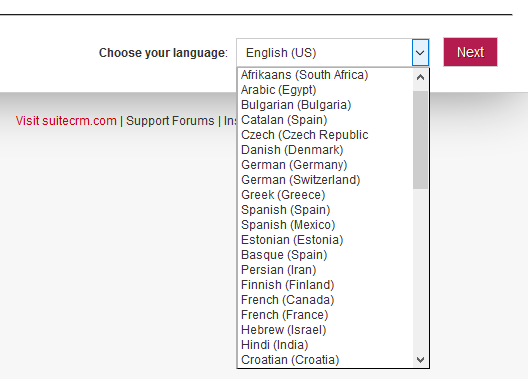 For details see Pull Request #950
Installation screens: choose language for wizard - https://github.com/salesagility/SuiteCRM/pull/950
Installation screen will have all languages available in Crowdin. Strings not translated will show as English

SuiteCRM will install as it would in English but users will have their own language on installation screens

After installation SuiteCRM will run and login as english

Language packs needs to be installed as usual, with module loader.