Environment Information
OS: Linux
DB: 5.6.37 - MySQL
Browser: Chrome
SuiteCRM: 7.9.7
Issue: Within ModuleBuilder, fhe EditView, DetailView and QuickCreate displays the same fields within the view. Please see the attached. I'm not getting any errors in the errorlogs nor any errors in the webserver log.
I'm not sure where to start in debugging this issue. Any help would be greatly appreciated.
Thank you
QuickCreate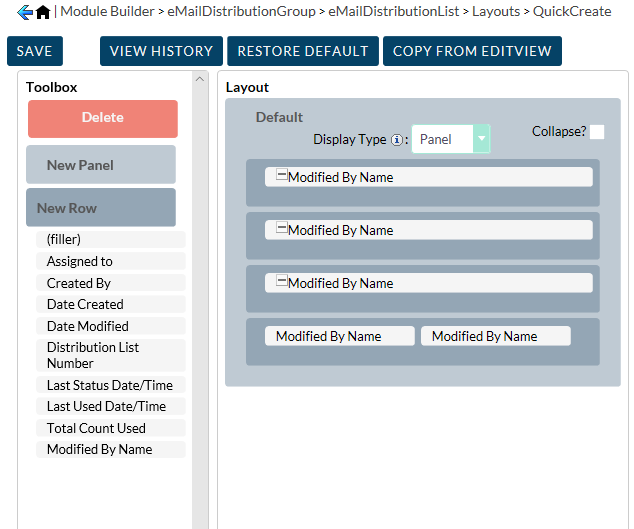 DetailView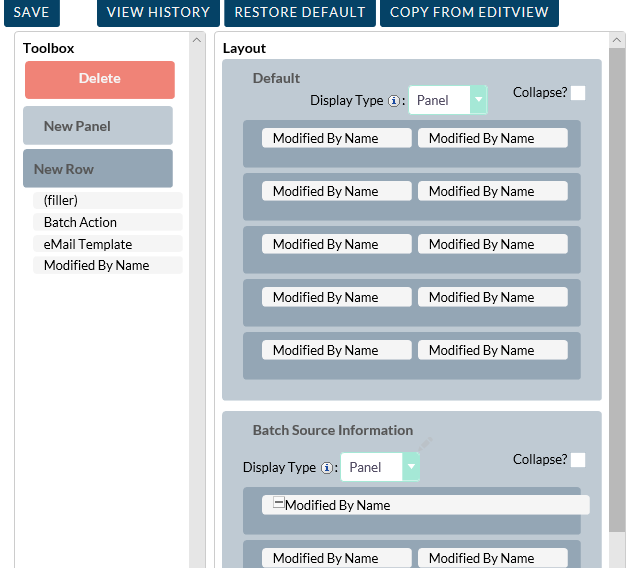 EditView