Hello,
The "Post" button it is not showing in "My Activity Stream" when usig mobile device.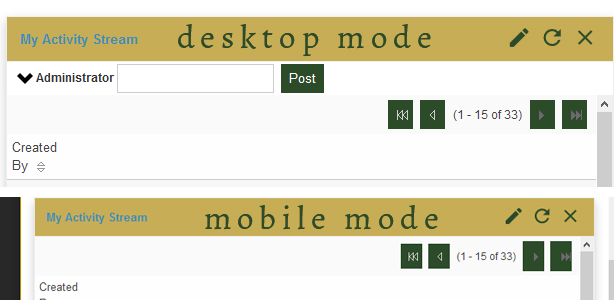 Thank You !
Hi,
I was able to replicate this in 7.6.4
Thanks for letting us know about this.
I've logged it on our github repo as an issue: https://github.com/salesagility/SuiteCRM/issues/1641
Feel free to post any info you can on there, and you should also be able to follow its progress there.
Thanks again!