Hello anyone,
I am brand new to this software so please understand my ignorance. I can't quite figure out the mapping fields feature when I import my CSV file. The fields that are imported are what I designed from a form some time ago. The mapping options in SuiteCRM are standard and do not match anything I have imported. I haven't been able to find anywhere that explains (If possible) how to create custom mapping fields for items imported. Is this something I can do or do I have to match as close as possible to what the mapping fields display? Or do I ignore all the mapping for each field? I have tried this, but I get errors.
I have attached a screen shot of seemingly the last step to importing and mapping each field. Do I apply the "Do Not Map This Field" option if it doesn't match? I would like to make custom fields if it's possible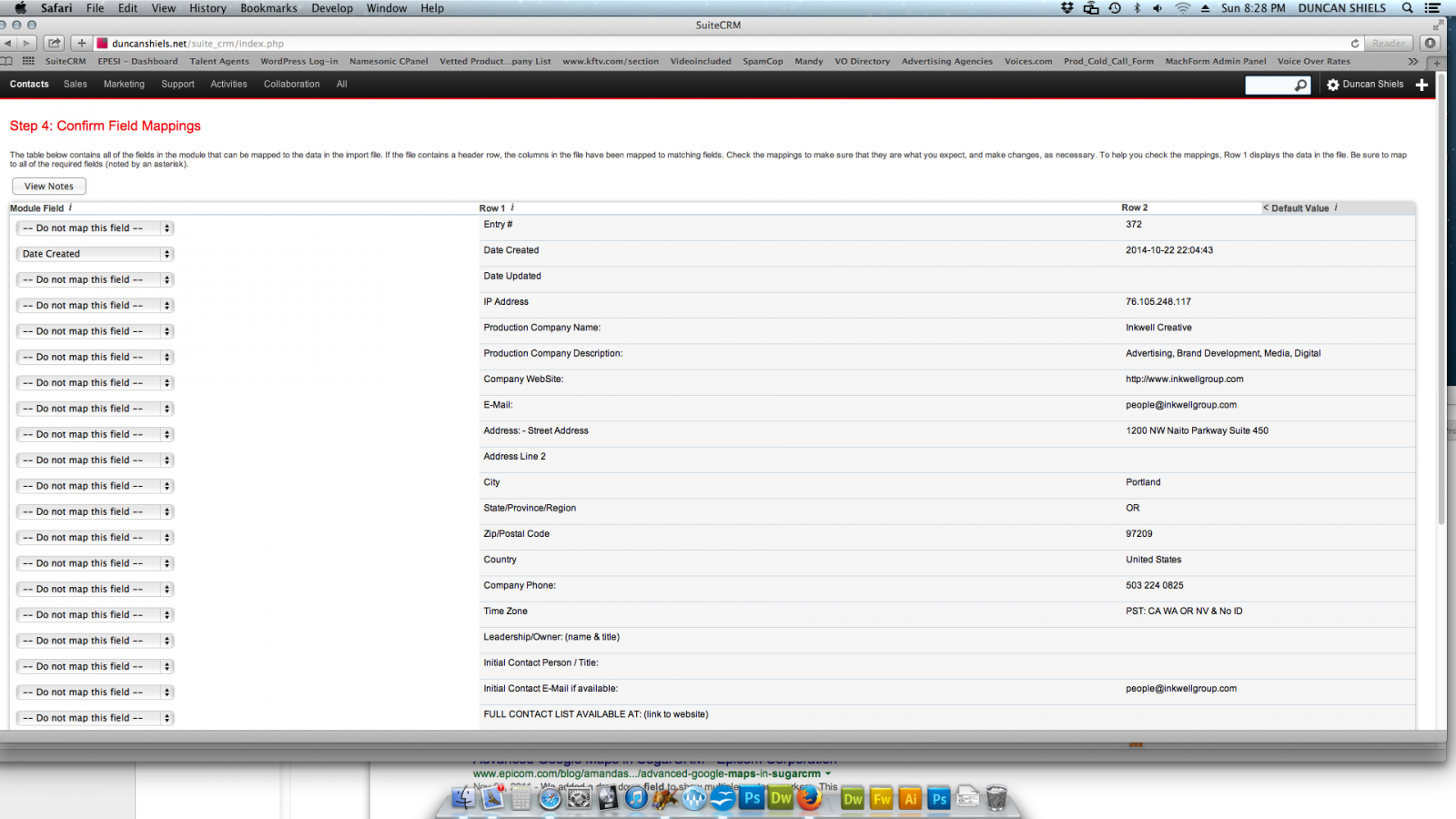 This is eluding me, and I would appreciate any help at all.
Thanks so much,
Duncan