Hello.
I am experiencing a problem while trying to edit the width in list view for all modules.
When trying to change the value of the width in studio and deploy (tried rebuild right after too), however it does not react to anything.
Down below is my layout of list view, where you can see that the width does not line up with the view: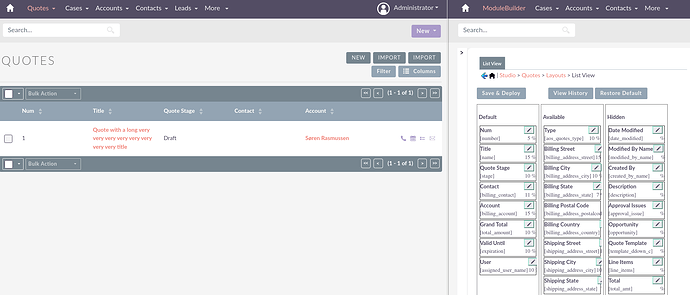 My SuiteCRM version is 8.2.3
With PHP 7.4
Hope you can help me with this.