Hi Everyone,
Got some errors in the installation. Attached is the printscreen of the error. thanks
Marben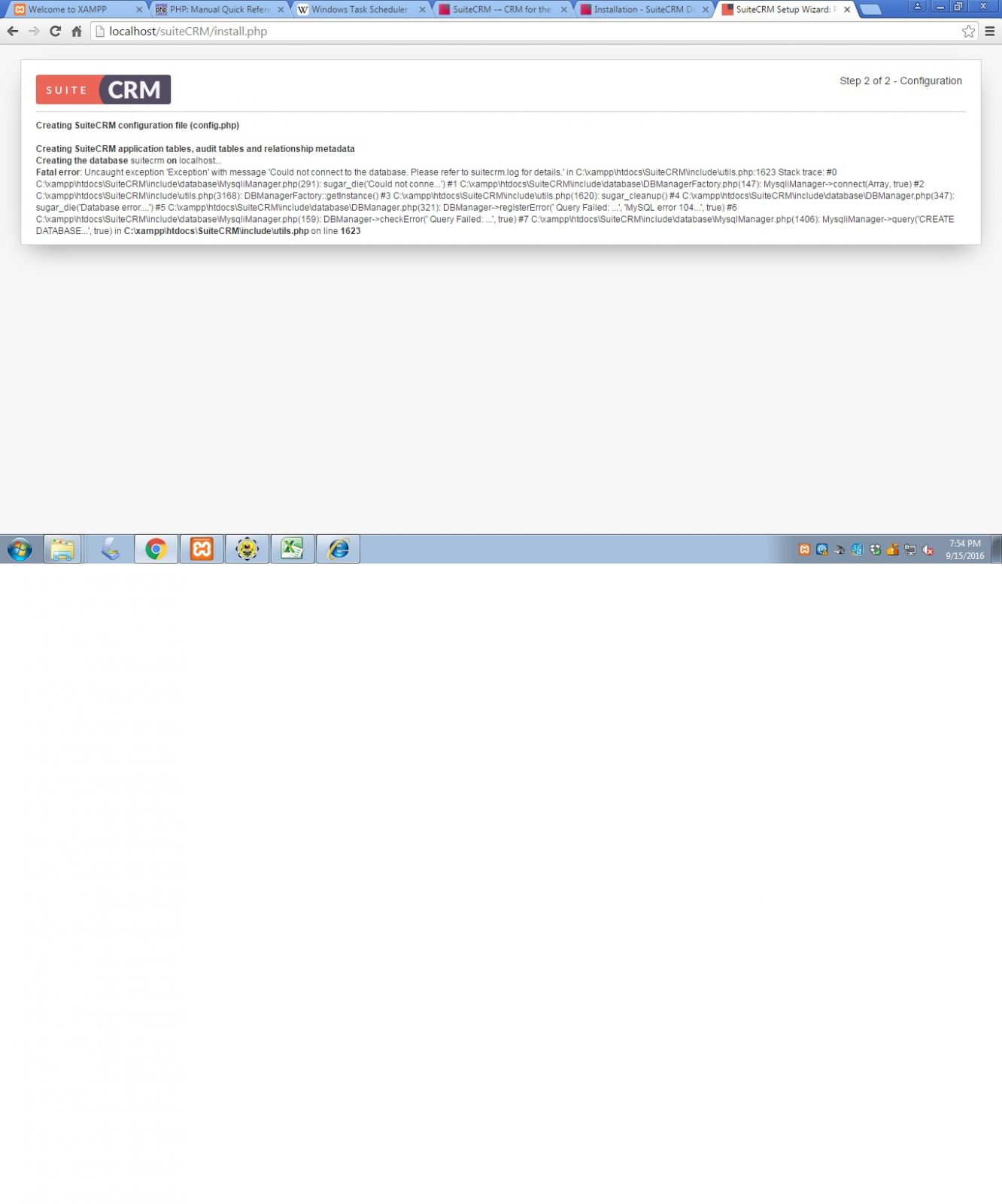 Hi,
The error mentions the SuiteCRM log a few times
If you open your SuiteCRM.log file, do you notice any errors that might provide a little more info on this?
Additionally, does your PHP error log give any information on this?