Hi, I have separate instances of SuiteCRM both experiencing the same issue after upgrading to version 7.13.
I need to use port 7993 instead of 993 for my particular setup. It was configured and working properly under 7.12. After upgrading to 7.13 the port get changed from 7993 to 7,993 (a coma is added).
This has broken my incoming email. Please see attached screenshots. As you can see by the screenshots the
Connection Test is successful before I save the settings (using correct port 7993). However as you can see on the 2nd screenshot, after I hit save the port is changed to 7,993 and the connection fails.
Any idea what is going on here?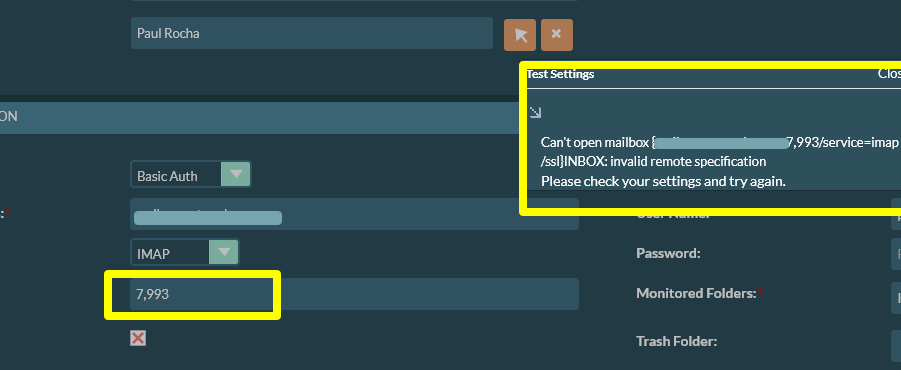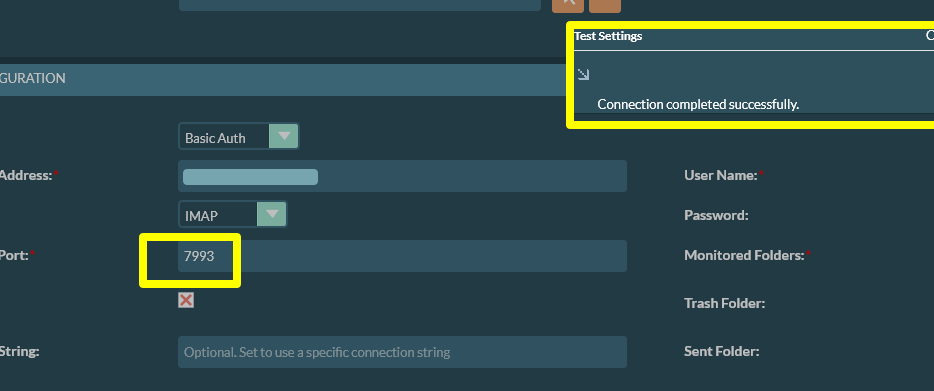 hed images