Hello everybody!
I am new to SuiteCRM and still don't know how to use it.
I have managed to connect SuiteCRM with Mautic using the SugarCRM plugin. But when sending Mautic contacts to SuiteCRM it doesn't work, I don't see any of them.
This is a picture of my setup, if someone helps me I would be grateful.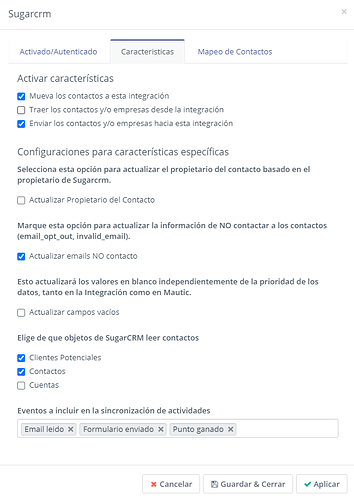 I'm sorry for the lenguage.