Hi,
In case module -
if we go on detail view of any record there we can see
"Case Updates threaded"
task 1 - in this, we can not edit or delete once we write anything. so we want edit and delete option for Case Updates Threaded comments.
task 2 - in this we marked anything internal and later on if we want to convert it in external, we cant. so we need an option to convert internal to external and external to internal
Task 3 - we need an option to send screenshot and attachment this feature we need in both description and update for attachment.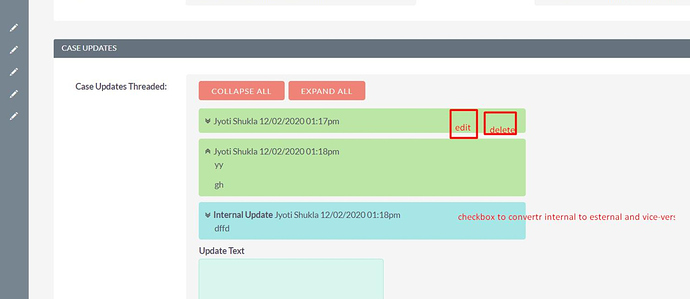 .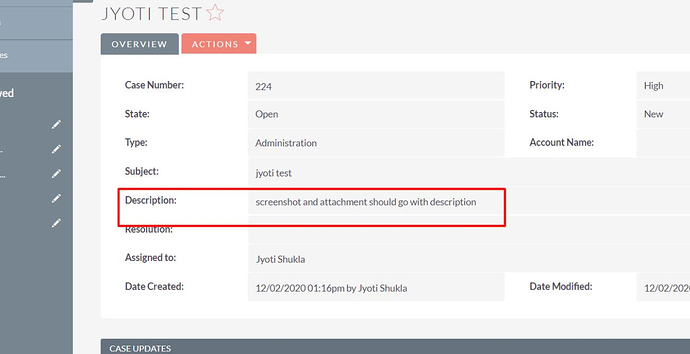 both description and update for attachment
Please help