Hello community,
I have the following problem. I would like to have my company and sales opportunities shown on a map. To accomplish this I have procured a Google Api Key and deposited it in the Admin Panel. When I test the geocoding I get following error message:

Even when I try to open a quick radius map nothing happens. I have entered my company adress in the custom fields. (Name 1, Name 2, Name 3, etc…)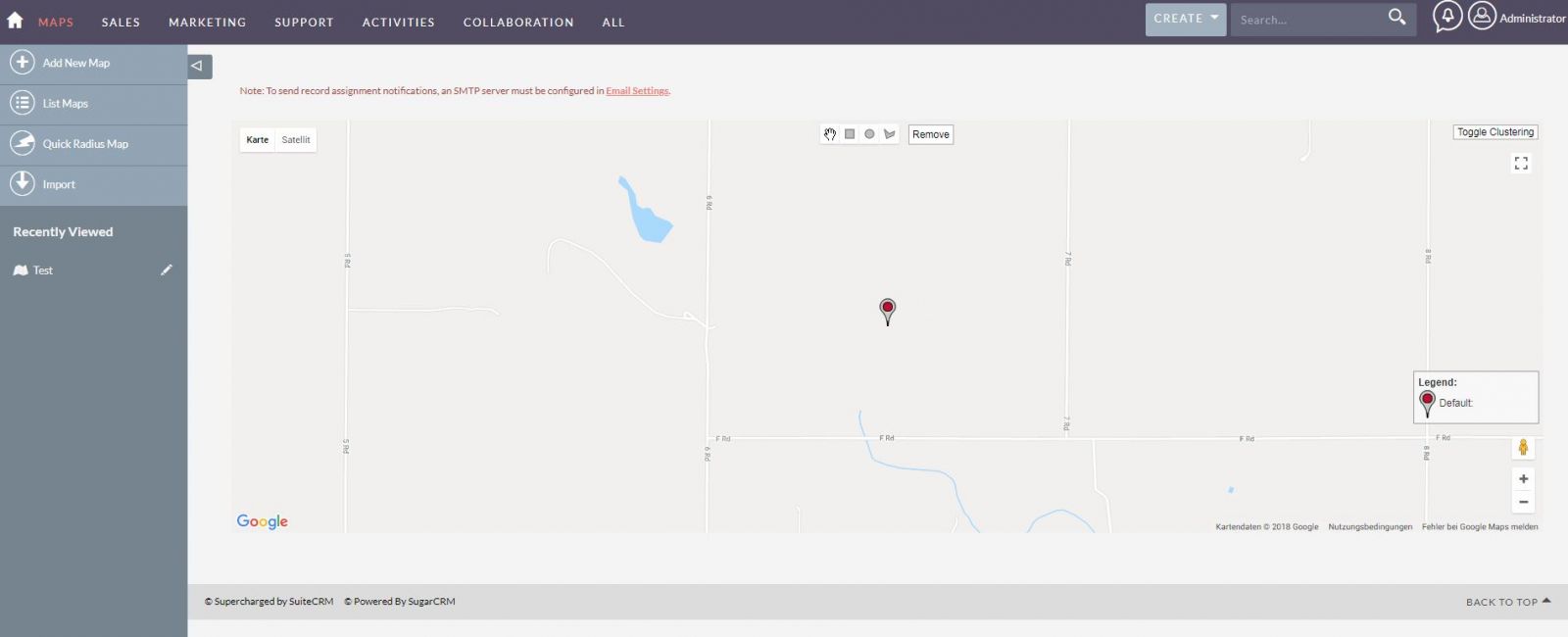 Hopefully you can help me find a solution to my problem.
Best regards