HI Team , @pgr,
We have configured an group mail account(Ex : support.test@gmail.com) , and enabled create to case option also set up new case auto reply template .
So when we send an email to support.test@gmail.com we get auto reply , but the auto reply is from crm.test@gmail.com and crm.test@gmail.com is an outbound email configured in the Email Settings section.
I am not sure what is going wrong.
When i checked help section of From Address in the inbound email , I found something as per below screenshot
"The email address provided here might not appear in the "From" address section of the email sent due to restrictions imposed by the mail service provider. In these circumstances, the email address defined in the outgoing mail server will be used."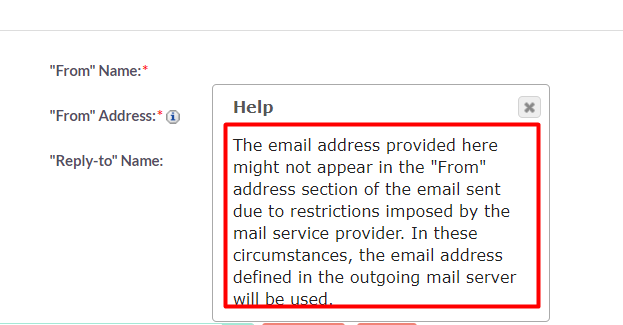 Can you please guide me if i have done anything wrong.
Our suitecrm version is 7.11.10
Thank you.
Sravani