Greetings,
I've already setup my LAMP server, installed all necessary PHP modules, changed parameters in /etc/php/8.2/apache2/php.ini to the recommended settings, etc. and then attempted to install SuiteCRM 8.4 using the web installer, which gave an unknown error that was not displayed properly, so I decided to go ahead and try the console installer and ran into the following error: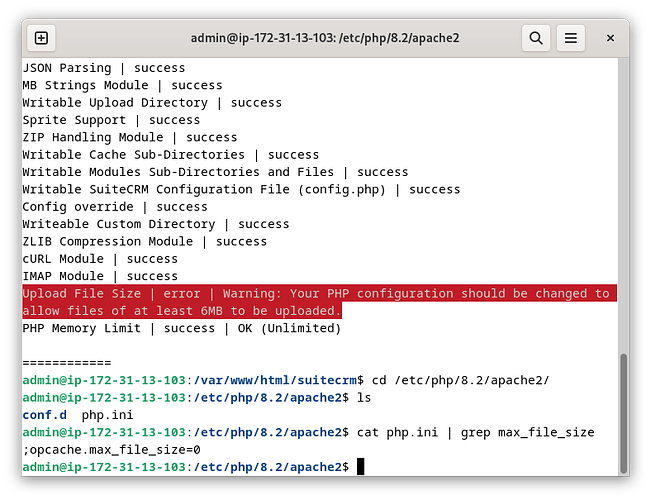 Here's the setting in my php.ini file: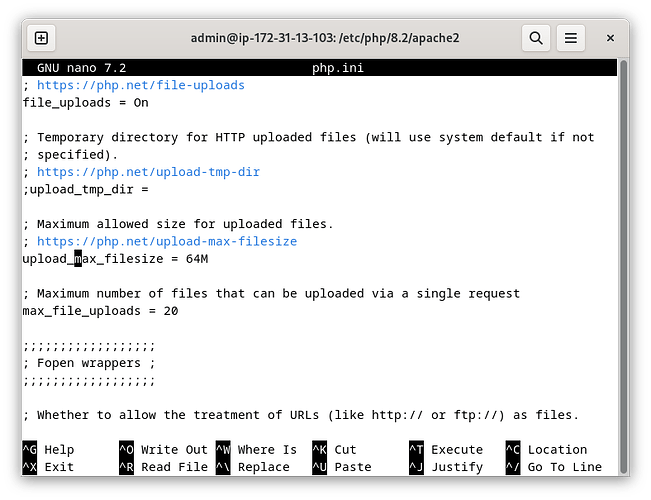 I'm not sure what's happening here, but as you can see I've already increased the upload limit to 64MB, yet it's still presenting me with this error during installation.
After running the web installer, I checked the logs and wasn't able to find anything, so this is the only error I've been able to dig up so far.
Does anyone know what's going on? What should I do?