Hey there,
I have a custom button created in the detail view of the Account module. But the problem is that when I click on it, it gets called in the request payload but the error object is showing in the preview and an internal server error is coming in it.
Along with that, there is another problem when I click on the custom button then an unexpected error when calling action error.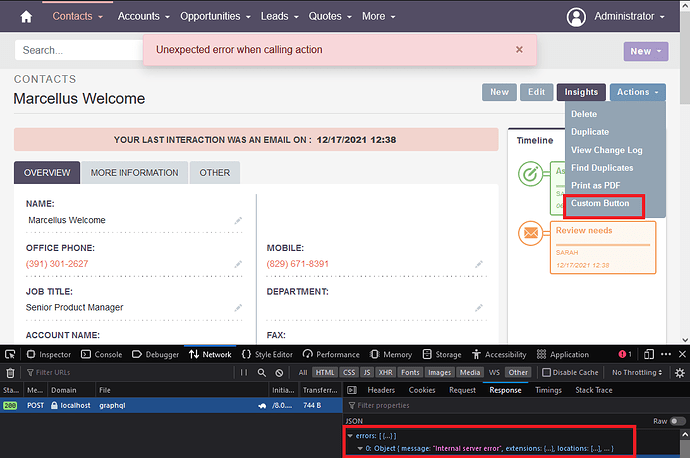 So how can I fix this problem as soon as possible?
Thanks !!