Having trouble with setup on an inbound email account. When I setup the IMAP parameters and test the connection, everything is fine, but when I try to select the Inbox or Trash Folder, all I get is a dialogue with a empty list box.
This is what I get for Inbox :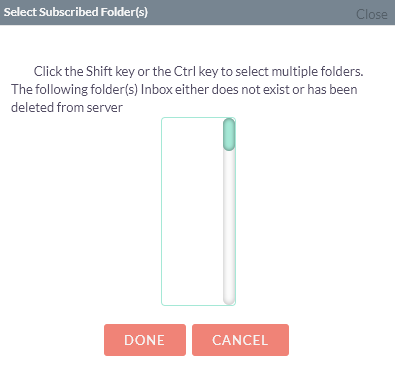 The trash folder gives a similar empty dialogue, but I can't post that picture because I'm a new user.
This is an on-prem Exchange server. Any help is greatly appreciated.