I am trying to find the connector that populates the Contacts list view. The view currently looks like this.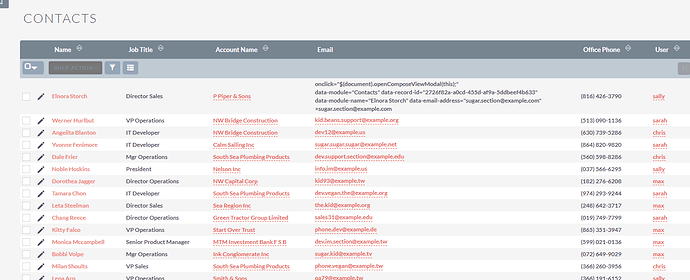 What I want to do is write an API connector that add additional users to the table. I am aware of the different API versions and am able to pull data from SuiteCRM, but I am unable to write to it.
As you are aware there is quite a lot of code for SuiteCRM. I have been able to navigate to the folder Modules/Contacts but cannot see how the table is populated from here. Is what I am trying to do possible and if so where would I replace/update the database control for the Contacts list?