Version 7.11.20
Sugar Version 6.5.25 (Build 344)
Trying to import contacts. All fine so far, except the 'assigned to' field is not correctly populated instead all contacts are assigned to the admin account from which I am importing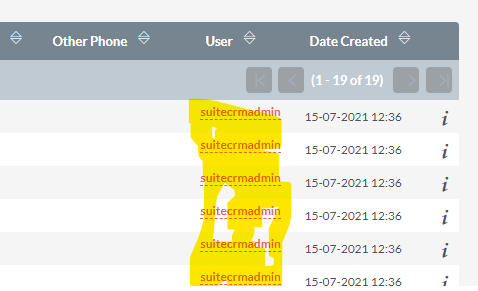 When I download the template, it shows the SQL id for the contact (same in accounts).
Can't imagine that is intended. Funnily, during import steps, it still shows the correct data, but then when importing it gets messed up. Probably because it cannot reference the name in the .csv?
Could be due to the fact that I deleted demo data. What is the correct format of the user name in the .csv for 'assigned to'? Does this go in both 'assigned to' and 'Assigned user' columns?
This is what I am getting: (tried to enter the id from SQL in the test.csv but that does not work either. Can somebody upload a correct working import template from their installation? Thks