I'm getting this error:
AH01071: Got error 'PHP message: PHP Fatal error: Uncaught TypeError: count(): Argument #1 ($value) must be of type Countable|array, null given in public_html/modules/InboundEmail/InboundEmail.php:1845\nStack trace:\n#0
when you visit the user profile page and attempt to load e-mail settings:
Full error message here at Pastebin: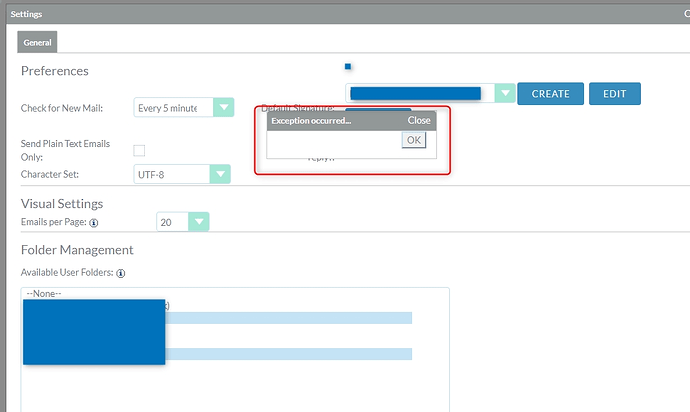 Anyone here experienced this before and maybe have clue on how to solve it?
We are currently using PHP verison 8.0.27
Thanks in advance.
Kind regards
AngryWarrior.