I want to send "mass email" from the contact list view. I want to add a new button "Send Mass Email".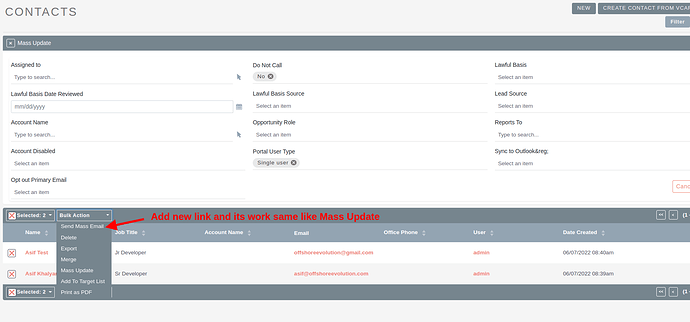 When the CRM user clicks on "Send Mass Email" it opens the popup and selects the email template, the user signature. When the user clicks on the "Send Email" button and sends an email to all selected records from the list view.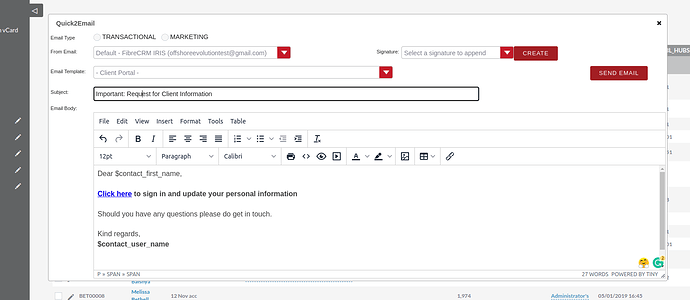 It is working in Suite 7. How can I add in Suite 8?
Thanks
Asif Khalyani