In my first week or so of a full switch over to chrome and now I have begun some suiteCRM duties and now whammo.
Well, normally I use FF (firefox) and just recently FF crashed on a site I was using, so I was like well, lets try out chrome and see how things work.
Only because I was playing around with
Menu–>Admin–>Connectors–>Enable/Disable
and discovered that when using the "Dusk" theme you can't see the items in the listbox for setting the enabled connectors.
So well… I decided to switch back themes to the default theme…
Menu–>Profile–>Layout Options
During profile theme saving things became apparent that firefox was again back in my future. I tried to hit "Save" and then I get this nice little password request box popping up.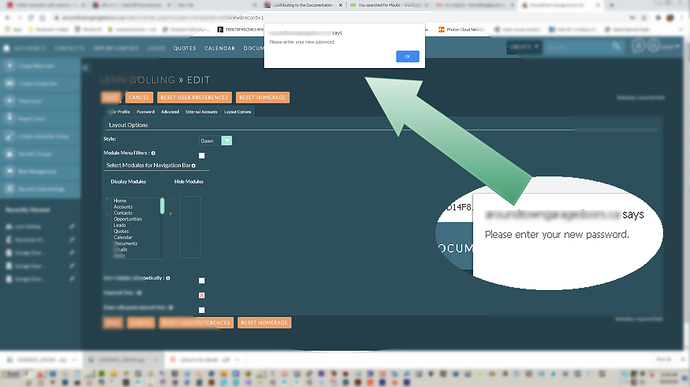 Well… firing up firefox… logging in and switching my theme and saving.
No popup Up. The theme is restored. Whoo hoo. Not so fast…
Funny thing here… I then go back into chrome. Loggin. Dusk Theme is still enabled. What? I will keep digging …