Hi
All the charts from add dashlets are not working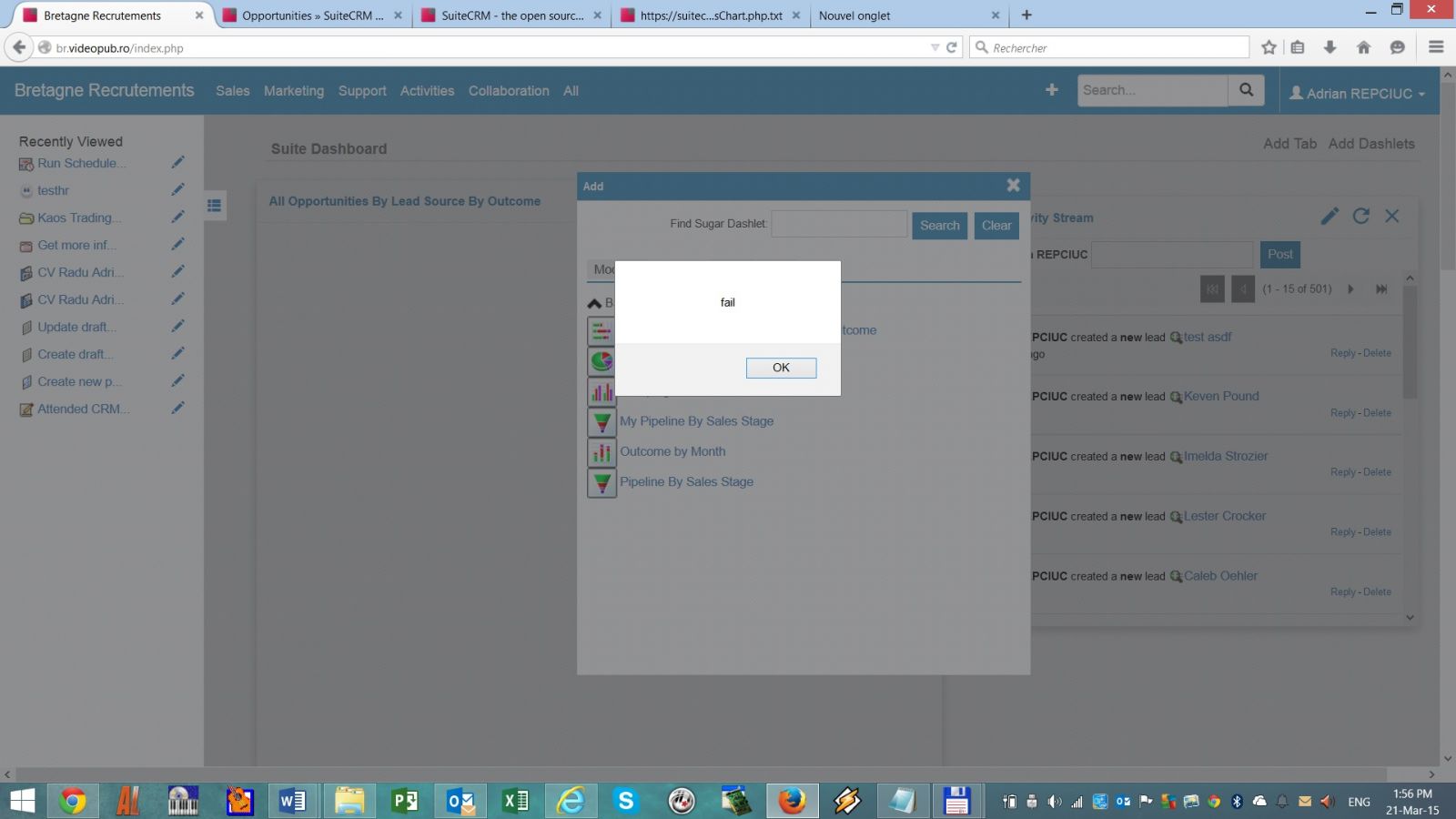 what version are you on?
try upgrading to a new version of suitecrm?
Upgrading to the newer version of Suite should solve your issue, and the newest version of Suite (7.5.3) has a new charting library in-place. By using RGraph, the graphs are more attractive and responsive. Hopefully this fixes your issue and provides a more eloquent charting solution for you.