Hello everyone,
I have a problem with creating users and editing a user. I checked several topics with my problem but still the fix couldn't help.
I also checked suitecrm log file, php_error log file but there were no error related to this problem.
Here are some pictures of problem.
CREATE USER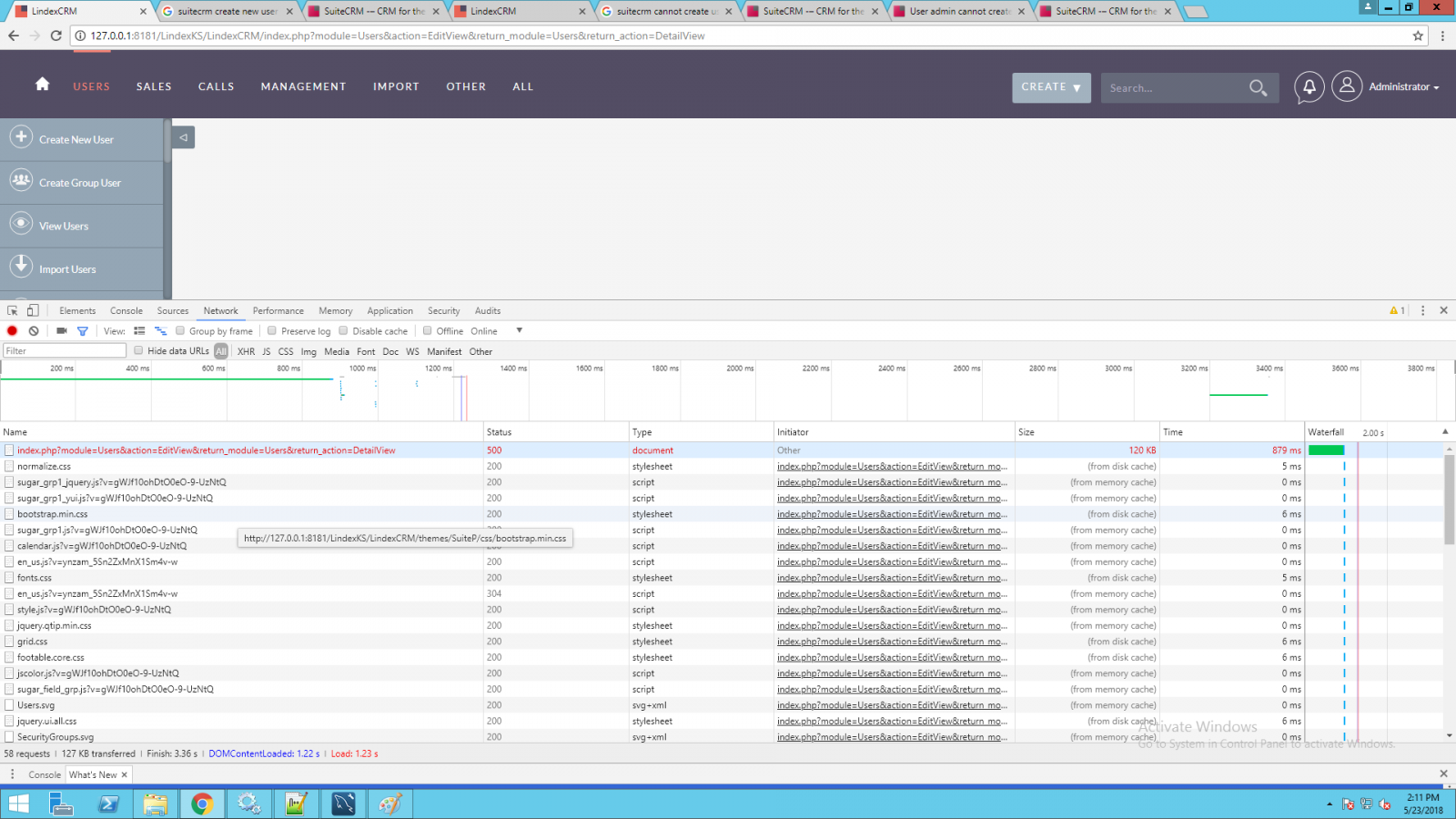 VIEW USER