Hello everyone, for the last few days I have been trying to access the Suite API without success.
I did all the steps in the documentation and I managed to access the authentication path correctly, that's where I got the token from, but the only paths that work for me are the ones offered by the swagger.json file (which can't even be read in the swagger app), otherwise the paths that the documentation offers don't work.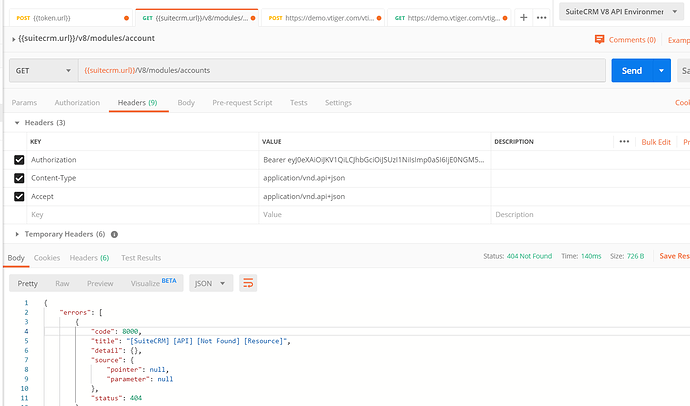 I've tried 'module', 'modules', 'account', 'accounts' but none of them work.
I don't know what I am doing wrong, I would appreciate if you could help me, with suggestions, with a better guide or with any other help, thank you very much.
I'm using version 7.11.10 running in Apache2 Ububntu, with HTTPS