Hello everyone!,
I've updated my suitecrm instance from 7.3.x to 7.8.x, but now when I try on a module, for example "Contacts" do not show me anything, just a middle window that says: [b] An error has occurred: B] There was an error processing your request. Try again later. '
And I went to the studio and compared the old system with the new one: and I note that some names changed…
the million question is, how could i to fix this problem??


Before update: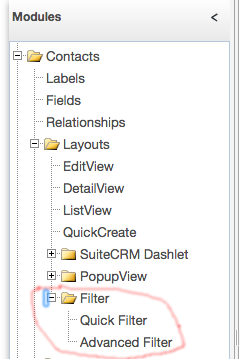 After update: