Hi,
As the subject describes, I have several DropDown Fields added in the Accounts Advanced Search that return no records when used. For example:
If I use >Search Accounts>Advanced using a partial name results are returned correctly.
However, if I add any DropDown in the filter No results are returned
See below for screenshots.
Can someone direct me to where I am failing to understand this function. And, hopefully resolve this?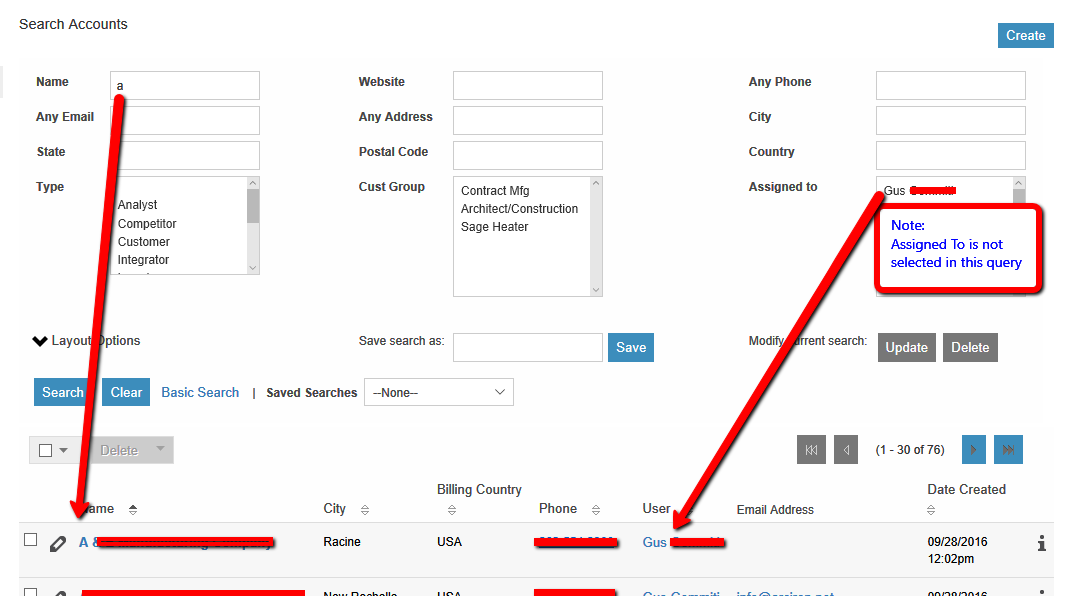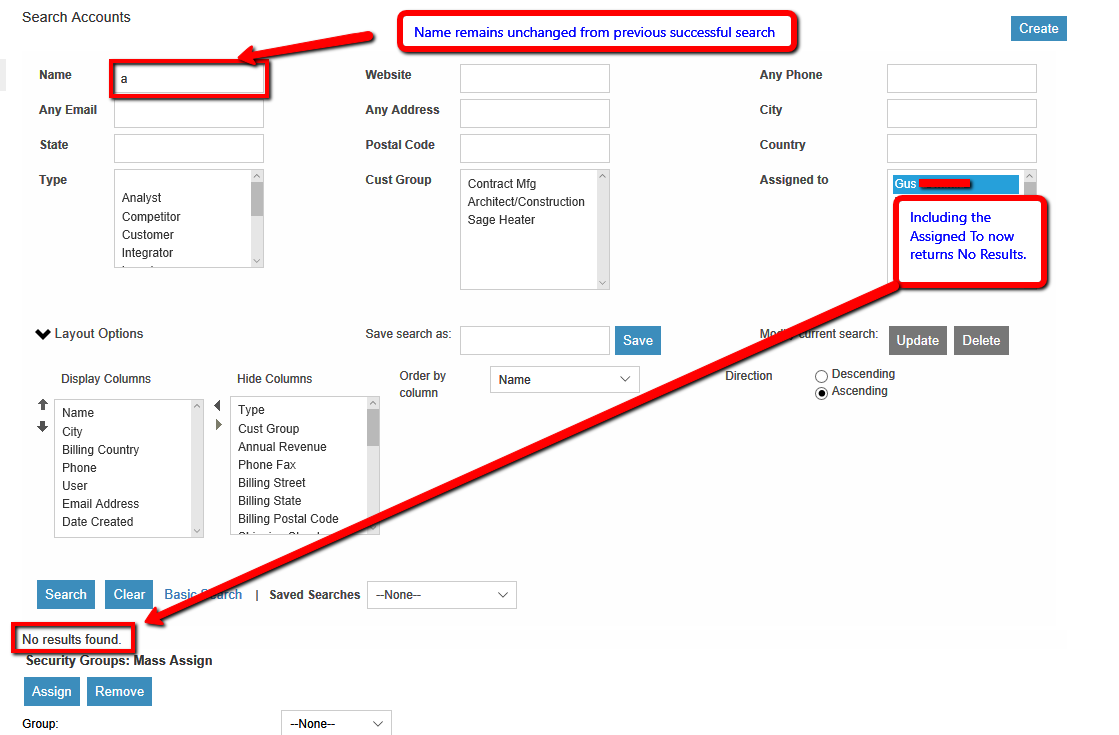 Thank You for your help…
Gus