SuiteCRM 8.1.3 on MAMP with PHP7.4.21
OK, so having resolved the postalcode move to after city in 'Grouped Addresses' , the next step I'd like to achieve is adding a 'Suburb' field/line between street and city for all grouped addresses, because that's what we use down here in this part of the world.
So I thought I'd start with just the billing address in the Accounts Module. I followed much of Add district into address by cloudcon.
Also added in 'suburb' in the grouped_fields_type_map.yaml. Did all the usual Admin → Repair → Quick Repair and Rebuilds. Made sure the cache was deleted.
Result:
I have the the extra field in the database, I can show it in listview of Accounts, but (after a full day of tinkering) I cannot get it to show in the Billings grouped address on Accounts. Not in Detail View or Edit View.
I do wonder if it's got something to do with the field names etc, but I'm a bit lost here.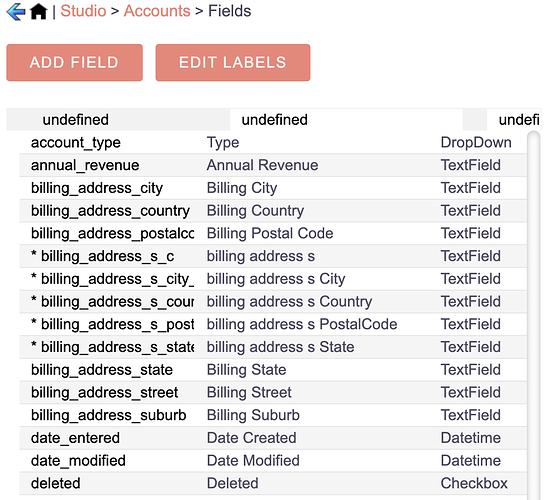 Has anyone successfully achieved this? I would really appreciate any help here please.
Regards
Terry