Hello
I'm trying to add MySQL v8 as data source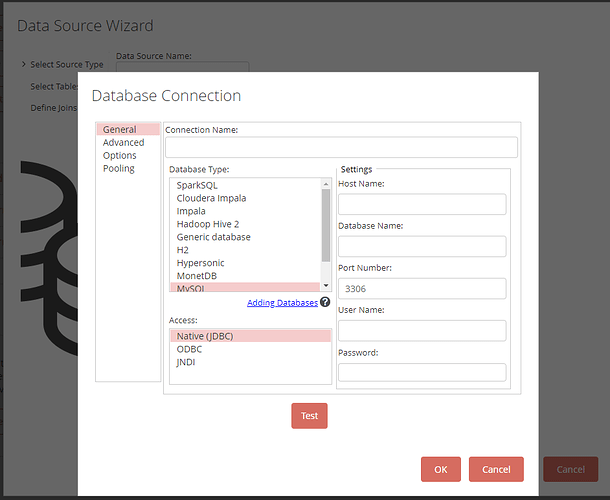 But it seems like support only 5.7?
in tomcat logs I found
rom Pool
com.mysql.jdbc.exceptions.jdbc4.MySQLNonTransientConnectionException: Client does not support authentication protocol requested by server; consider upgrading MySQL client
and directory tomcat/lib has mysql-connector-java-5.1.17.jar
so is it impossible to adding support MySQL 8+
In this directory, I download the newest mysql-java connector v 8.0.24
but I'm not sure where I need to define a new driver?
Is anybody try to connect MySQL 8+?
also even though installing and setting data-integration was completely successful but in WEB analityc it seems like no data in dashboards…