I've installed SuiteCRM for the first time. It's configured and everything is working, except I can't add a task, meeting etc to a Lead because the Activities subpanel has an Actions dropdown button and that is blank. I can click on the blank link, and it does open tasks, meeting etc but I can't see anything there.
Hope this shows what I mean: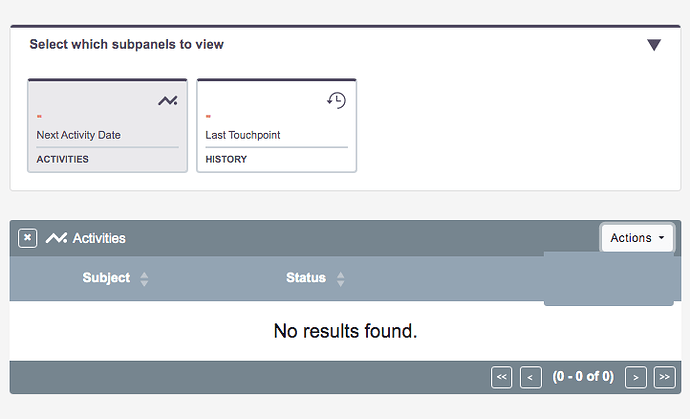 Any help would be appreciated, thanks!