hi
i am getting 403 forbidden error when testing the connection. outlook 2010
Hi there,
Can you attach some screen shots? Is the URL pointing to the CRM correct? When does the 403 error show?
Thanks,
Will.
thanks will
i have upgraded to outlook 2013 now still getting this error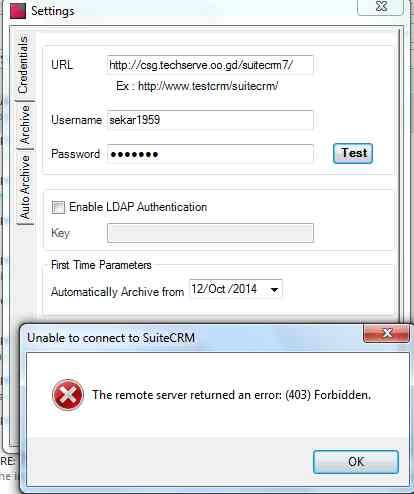 Hi there,
Try without the trailing /
Thanks,
Will.
hi will
same error. when i try without trailing / , pressing of test button automatically adds trailing "/" and same error.