I installed Suitecrm via Softaculous on shared hosting. Currently I am in the test phase.
On the main page as well as on all other pages in Developing tools is appearing the 2 Errors and 1 Warning.
Whether this can affect the functionality of the program of work in the future? Do you have an idea how to fix this.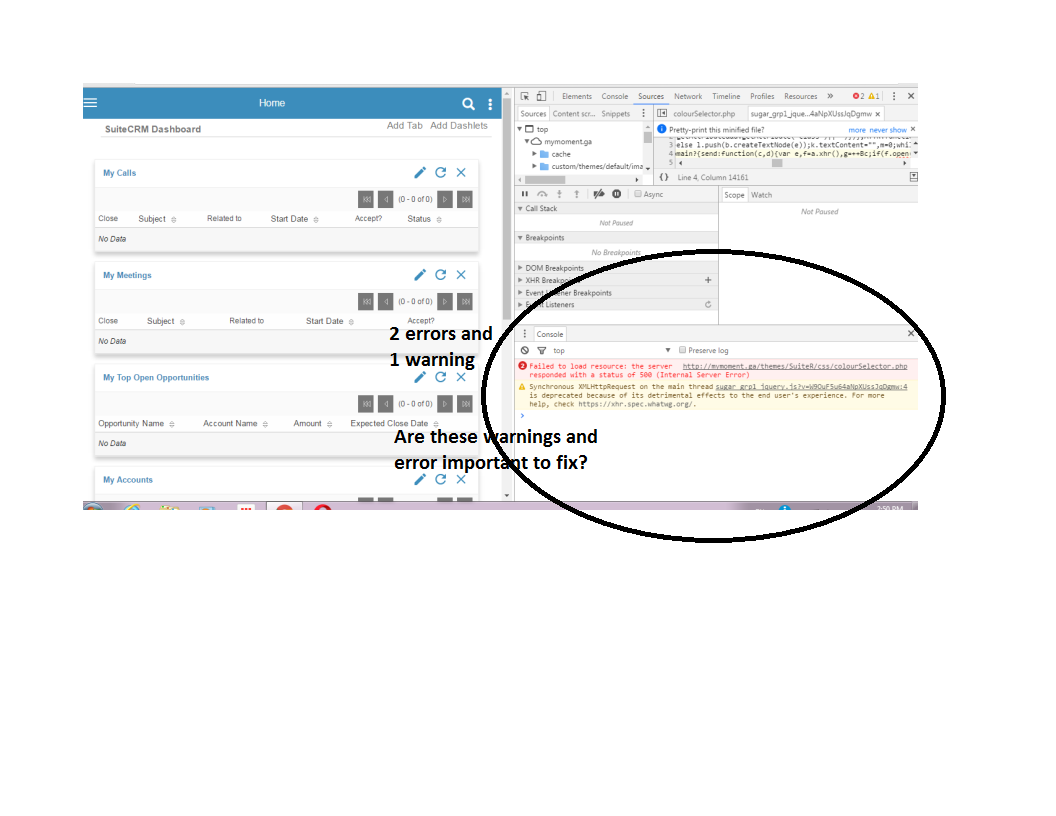 file colorSelector.php exist at that location.