Hi,
I am using a graphical dash-let. Currently a user can view other user's data in the "All Opportunities by Lead Source" Dash-let. Is there an option to place a security so that a particular user can view only his data.
Also is there an option for a Manager to view only his subordinate's data in the graphical dash-let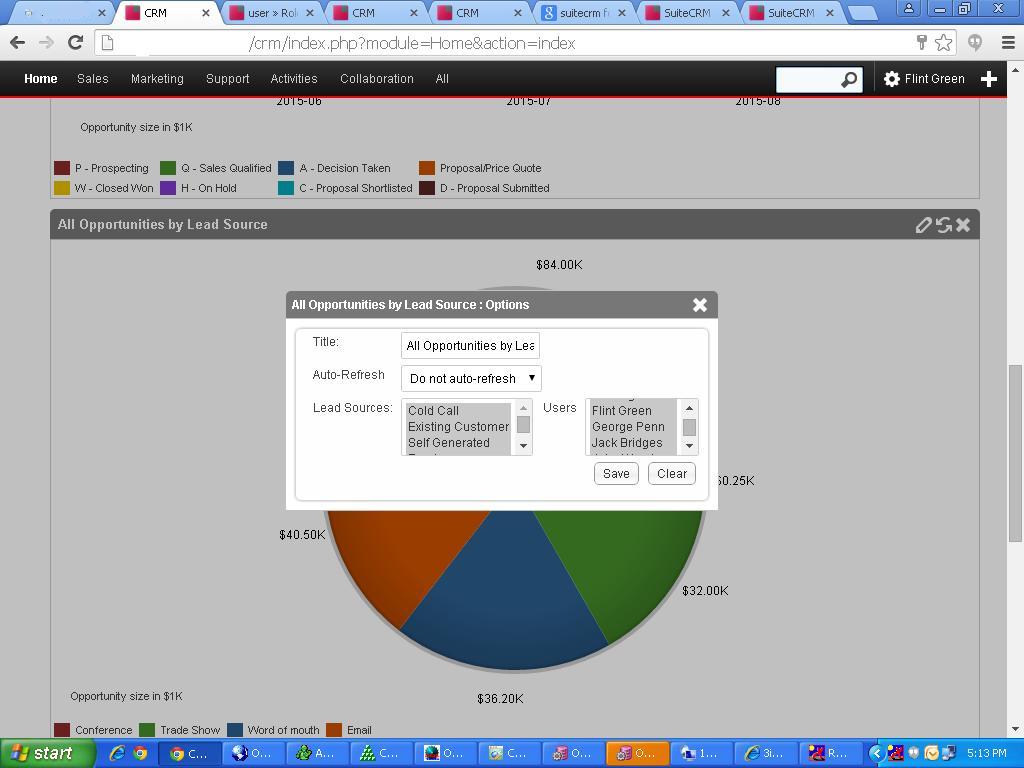 ?
Please suggest a solution
Thank You.
Best Regards
RamKumar