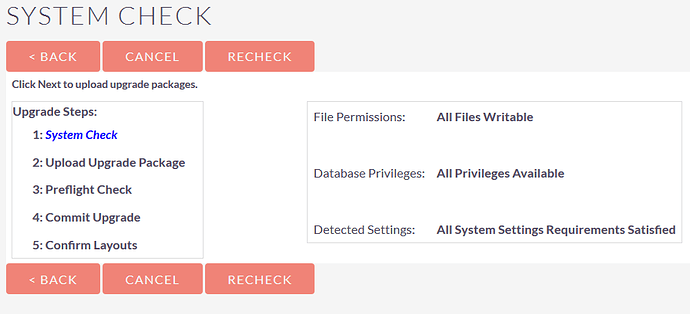 I am suspecting this is due to the installation of upgrade patch in Module Loader. This is because initially I started the upgrade wizard and did the system check. I remembered seeing the Next button. Then I recall that I need to install the patch first.
After installing the patch, I started the upgrade wizard again. Now, the Next button is missing after system check.
There is no error message in suitecrm.log, php error_log and web server log.